The MLB Draft League is a six-team summer baseball program that will feature all draft-eligible prospects, including college seniors and players who exhausted all eligibility during spring ball, junior college athletes, and high school seniors with aspirations of boosting their draft stock.
The league will incorporate a 68-game regular season that spans six former minor league locations and an All-Star break for the up-and-coming July MLB draft as its primary focus of attention.
Its founding members are the Mahoning Valley Scrappers, West Virginia Black Bears, Williamsport Crosscutters, Frederick Keys, Trenton Thunder, and the State College Spikes.
The president of the MLB Draft League is former Southern University Jaguars head coach Kerrick Jackson, who led the university to regionals in 2019, their first appearance since 2009.
Jackson's resume is nothing to sneeze at.
A true baseball lifer with 22 years of experience across all levels of the game, Jackson's role as Executive Director of MLB and Collegiate Initiatives, encompasses leading Prep Baseball Report's partnership with Major League Baseball as the President of the MLB Draft League.

He is also the chair of the American Baseball Coaches Association's Diversity Committee with the PBR, making him the perfect guy for the position.
"I am really excited to welcome Kerrick into the PBR family," said Prep Baseball Report President Sean Duncan. "I've tried to get Kerrick to come over for years, but when the MLB Draft League opportunity presented itself, I couldn't think of a better person to lead the way. His unique baseball experiences – head D1 coach, pro scout, Power 5 recruiting coordinator, player- agent with Boras – Kerrick Jackson has been there, done that at high levels.
Unique to each team will be their manager and coaching staff, as three of the six teams have former Black and brown big leaguers at the helm.
Coco Crisp will manage the Mahoning Valley Scrappers, Delwyn Young leads the State College Spikes, and Derek May manages Frederick Keys.
Crisp, for example, is one of Ohio's favorite sons, having played the first four years of his MLB career in Cleveland. So, the idea of him managing Mahoning Valley, which is an affiliate for the Cleveland baseball team, immediately makes him a fan favorite, brings visibility to his players and name recognition to the league.
When asked about his expectations for the league, Jackson told Harold Reynolds of the MLB Network:
"I think this is an opportunity for kids to come out and increase their draft status by continuing to play in preparation for the draft. So, this is an opportunity for them to come into our league, be evaluated, and play in a competitive environment while also receiving some higher-caliber coaching to get them prepared for their professional careers."
The launch of the inaugural season is scheduled for May 24, which will allow some of the Lilliputian school prospects time to showcase their talents as their seasons will end earlier than some of the big-name colleges.
"It would be an excellent opportunity for scouts, cross checkers, and scouting directors to come out and travel around the league and see a number of different players in a very small imprint," said Jackson.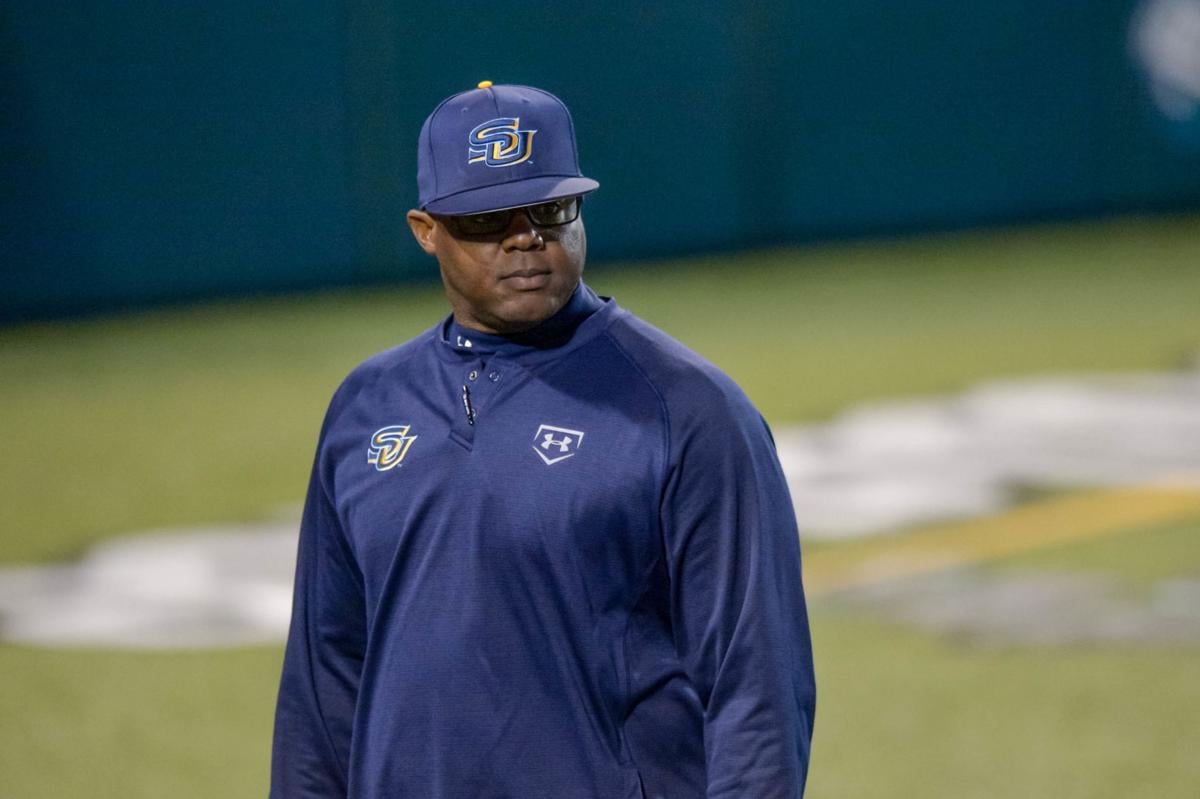 The genesis of the MLB Draft League came to fruition as the big-league draft moved from June to July, which left a window of opportunity for athletes to prepare for the draft with over a month of downtime. 
With the league's launch, organizations won't have to schedule prospects to travel across the country to their respective facilities during this global pandemic.

Instead, all 30 teams can send representation to a centralized location to see all the highly-touted prospects perform among each other, in one gathering.
For example, if an MLB franchise likes multiple players that play the same position but in different markets, scouts will now have the opportunity to see those players go mano y mano and then decide which athlete is the better fit for their organization.
With over 300 baseball scouts across the nation and thousands of players looking to get seen, both sides will benefit from this process as more eyes will be on the product, which will make the MLB Draft League preponderant amongst fans alike.