In Thursday's afternoon matinee at Nationals Park, two Black Knights got the party started but only one carried a big stick.  While Philadelphia Phillies outfielder Andrew McCutchen scored the first run of the game in the top of the first, Washington's Josh Bell arguably made the biggest statement with a blast heading towards the Pentagon as it left the stadium.
Bell, who has been slow to recover at the plate from COVID-19 which delayed his start to the season, followed Kyle Schwarber with his own two-run first-inning blast in a four-run first inning which gave Patrick Corbin all he needed to help Washington snap its four-game losing streak with a 5-1 win.
Rarely does a single early May at-bat set the tone for a season but this had the feel of a James Brown moment for the Nats' first baseman. 
Bell had been drawing the ire of talk show hosts on their flagship station inside the District after failing to deliver in a clutch late-inning at-bat one night earlier. He entered the game hitting .202 (17-for-84, 3 home runs) all-time against the Phillies.
"To be able to simplify, work through some things mechanically and have it click that first pitch, I was really stoked," Bell said. "That was by far the best swing of the year — the most connected, the most behind it, best ball flight for sure. Hopefully, more to come."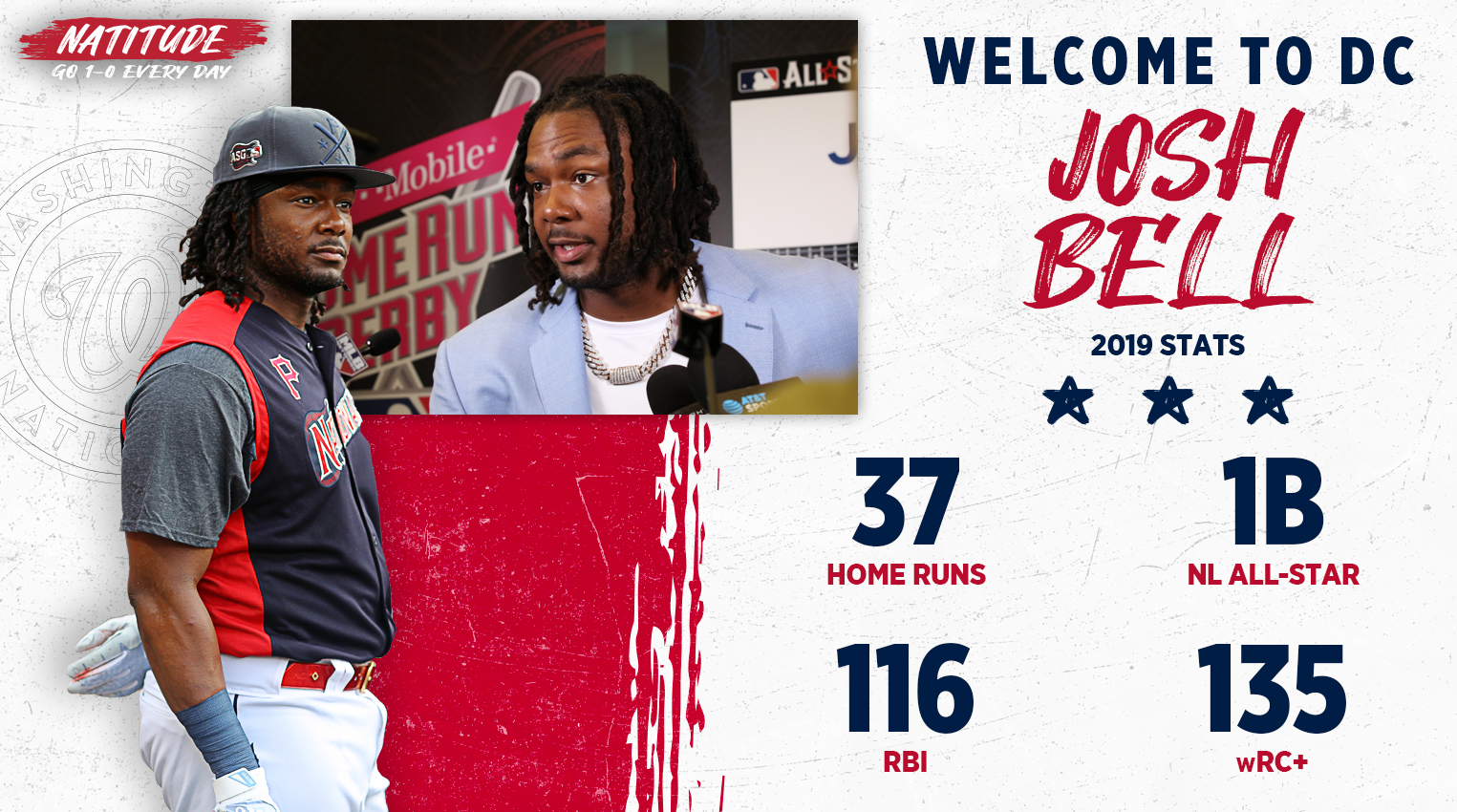 An early wake-up call and the afternoon start was the perfect tonic to help Washington's prized offseason acquisition make his statement before the team headed to Arizona for the start of a west coast road trip. 
Bell, who never seems stressed during his media availability sessions, looked like the pressure of finding his offense was finally getting to him Wednesday night.
He was caught by one of those baseball moments where the fickle hand of fate put him on blast.  Bell had a chance to deliver in a pinch-hit situation but struck out with the bases loaded in the seventh inning as the Nationals lost 6-2 in 10 innings.
"I can't be striking out at the clip that I'm striking out," Bell said afterwards. "I'm having way too long of at-bats and not capitalizing on mistakes right now, so it's just been tough."